I'm excited to announced the tenth Awesome Shit Club! Starting back in 2010, we've since given away thousands and thousands of dollars, with no strings attached, to encourage people to get off their asses and make their awesome shit happen.
The event will be at 19:00 on April 29th, 2020 at Shebeen Whiskey House.
Buy tickets now, it may sell out due to popular demand.
What are we about? We're a mini Dragon's Den style event where anyone can write down in 200 words what awesome shit they would do with roughly an extra $1000. The top 10 submissions will be invited to the pitch night on the 29th, and given 5 minutes each to pitch their awesome shit. One winner will be given all of the cash in the pot, no strings attached.
If you've never attended, and can afford to put at least $50 into the pot, you can be a judge. If you've never been a judge before, I highly recommend it — I can't explain the energy other than to say it kept me elevated for days afterwards, and when I run into fellow judges, we still talk about the energy in the room to this day! If you're putting money into the pot to be a judge, 100% of your money will go to the winner.
DATES:
Feb 25, 2020: Announcement, and awesomite submissions of $50 or more opens
Mar 9-30th, 2020: Window for submissions opens for awesomers — what awesome shit would you do if you won the pot of cash?
April 22, 2020: The top 10 awesomers will be notified that they get 5 minutes on pitch night
April 29th, 2020: From 19:00-21:00 join us to watch each finalist pitch their awesome shit for 5 minutes, and at the end one winner will get the entire pile of cash, no strings attached.
GET TICKETS ON EVENTCHAIN
Thanks to our friends at the Irish Heather / Shebeen for being generous venue sponsors: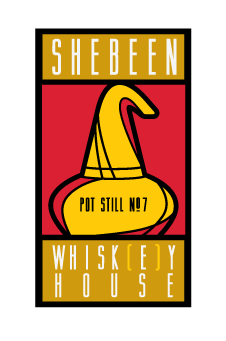 Also thanks to our continued ticket sponsors, EventChain who generously removed their fees to support this awesome shit!